Looking for a trusted wholesale iPhone partner? Look no further, Coolmix is your Wholesale partner. If you're considering purchasing iPhone in bulk, there are various options available to you. Of course, you can opt for brand new iPhones. This grants you the exhilaration of owning and selling pristine devices. However, have you ever contemplated buying a used wholesale iPhone? Second-hand mobile phones come in different grades and are better priced,
In the thriving market of wholesale iPhones, finding a reliable supplier is crucial to ensure quality products and competitive pricing. We pride ourselves on being the trusted source for wholesale iPhones, offering a wide range of models and configurations to meet your needs.
Benefits of wholesale iPhones
When you choose for wholesale iPhones, you gain access to numerous benefits that make it an attractive option for resellers and businesses alike. Firstly, wholesale prices provide significant cost savings compared to retail prices, allowing you to maximize your profit margins. Additionally, at Coolmix you have the advantage of accessing a vast inventory of iPhone models, including the latest releases, ensuring that you can cater to diverse customer demands.
Why choose Coolmix as your wholesale iPhone supplier
At Coolmix, we are your go-to destination for a wide selection of high-quality used iPhones at competitive prices. We take pride in offering meticulously inspected and refurbished used iPhones that meet stringent quality standards. Our commitment to excellence means you never have to compromise on performance, reliability, or style. Every phone undergoes thorough grading and testing to ensure the highest standards are met. From the screen and battery to durability and cosmetics, we leave no aspect unchecked.
Your trusted iPhone wholesale supplier
Whether you're a reseller or a company in need of wholesale used iPhones, Coolmix is here to meet your needs. With our extensive inventory and competitive pricing, we have the capacity to fulfill orders of any size. Rest assured, you can rely on us as your trusted supplier for wholesale used iPhones.
Personalized service that matters
At Coolmix, we believe in making a positive impact on every customer. Our dedicated team of customer service representatives is available 24/7 to promptly address and resolve any concerns you may have. We strive to provide a personalized experience that leaves you satisfied and confident in your purchase.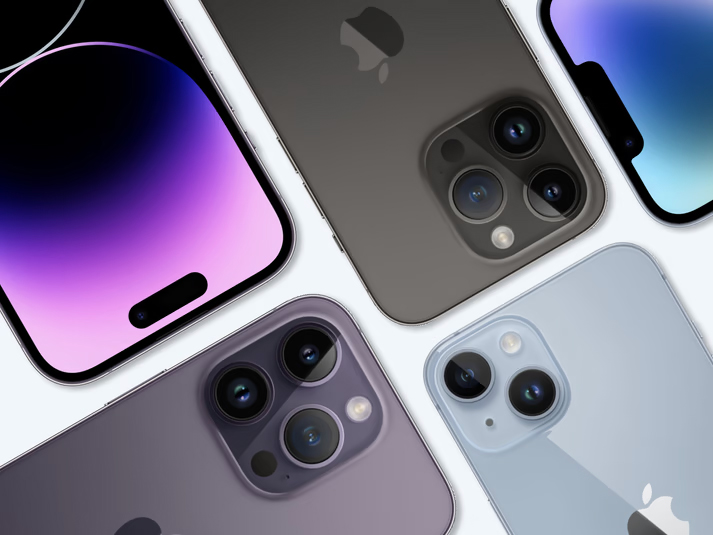 Excellence in every detail and customer satisfaction
We understand the importance of receiving a used iPhone in pristine condition. That's why Coolmix implements a rigorous quality control process. Using advanced tools, we assess each device's exact state, ensuring accurate measurements and evaluations. Our grading and triage requirements are the most stringent in the industry, guaranteeing your satisfaction. Furthermore, we erase all personal data in accordance with R2 regulations, and every device is thoroughly tested for proper operation.
Your satisfaction is our ultimate priority at Coolmix. We are dedicated to providing a seamless experience, from the quality of our products to the level of customer service we offer. Join our satisfied customer base and enjoy the reliability, affordability, and excellence that Coolmix delivers. Trust us as your go-to destination for refurbished wholesale iPhones and experience peace of mind while enjoying exceptional value.
Choose Coolmix as your iPhone wholesale distributor
If you're searching for a trusted and reliable supplier, look no further than Coolmix. We are the preferred destination for distributors and consumer electronic retailers. Our massive inventory ensures you never run out of the latest phones. What sets us apart is our commitment to being real and honest, which makes us cool. Discover the Coolmix difference and experience a supplier that treats you like family. We're confident you'll love us!